One of the promising branches of MKC Group of Companies' activities is the manufacturing of compressor stations – the facilities capable of meeting the needs of an enterprise to produce compressed air with any parameters. Compressor stations produced by MKC Group of Companies are assembled only from high-quality and reliable components and comply with all technical and regulatory requirements.
WORLD-
CHANGING
TECHNOLOGIES
---
A compressor station is a ready-to-use facility for supplying an enterprise with compressed air, including all the necessary equipment at the customer's request. They are used in various industries where compressed air is required for a technological process: sandblasting and painting works; pneumatic drives of machines and mechanisms, pneumatic drives of instrumentation, control and automation systems; launch systems of drilling rigs, conveyors and much more.
Compressor stations produced by MKC Group of Companies are assembled only from high-quality and reliable components:
high-tech compressor units,
air treatment components which ensure that the compressed air meets the highest purity requirements,
capacitive equipment for smoothing pulsations from compressed air consumption and accumulation,
equipment binding designed for the specified parameters (pressure, capacity, pumped medium),
a self-developed automation system, based on domestic and imported controllers, for monitoring and control of the station,
heating and ventilation systems that allow uninterrupted operation in the most severe climatic conditions,
security and fire safety systems that allow tracking unauthorized entry into the station and fire detection (at the request of the customer, it can be equipped with an automatic gas or powder fire extinguishing system),
a power supply system, which is designed based on the power consumption calculation, the equipment used and the power consumption of the station's operation support systems (as an additional option, it is possible to apply the first or second category of power supply reliability).
Compressor stations produced by MKC Group of Companies are available in several variants of execution: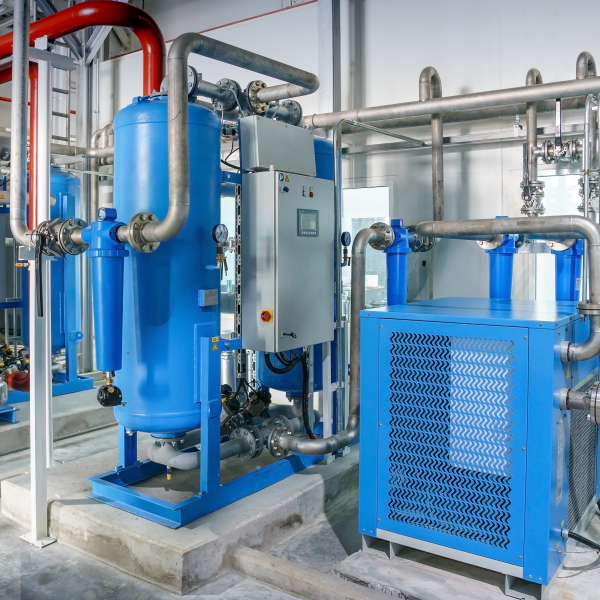 Compressor station on a base frame
The basic equipment is located on a base frame with all operation support systems and is installed in already existing heated premises of the customer. When installing this type of station, the customer has to independently solve the issue of ventilation (in particular, it is a matter of the heat generated by the compressor removal and how to provide the air to cool the compressor unit).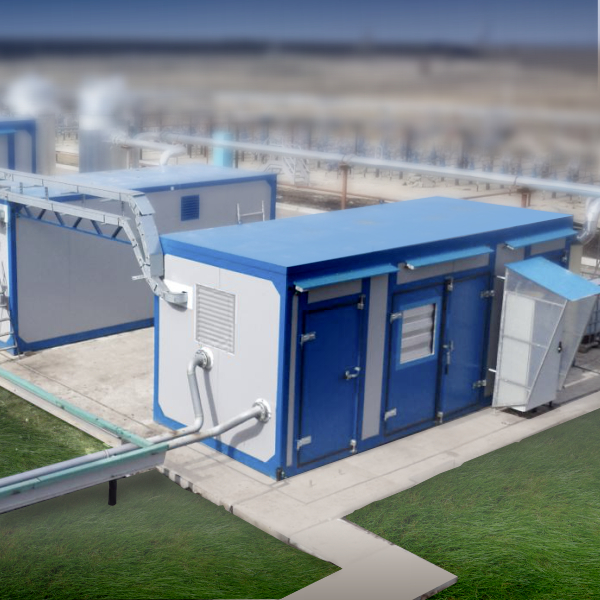 ---
Compressor station in the block-box design
All the basic equipment is placed in a modular room. The station is a metal frame sheathed with sandwich panels, which enables operation in various climatic and seismic zones in compliance with the necessary requirements and regulations. The station is equipped with all necessary operation support systems.
---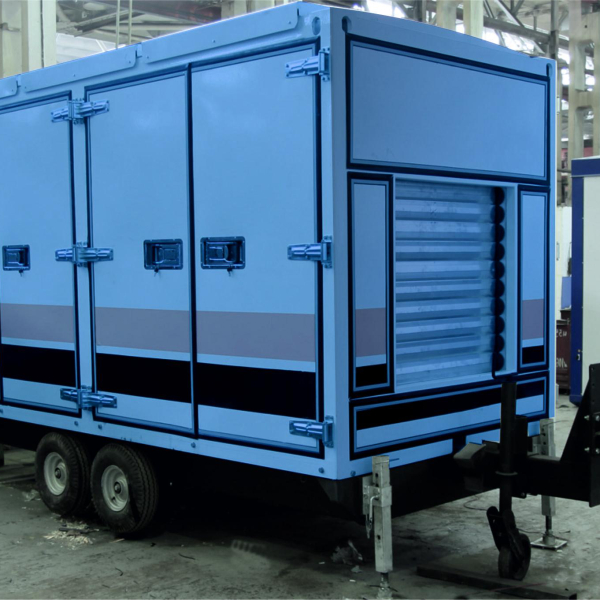 Compressor station in a block box, based on a cargo trailer
All equipment is arranged in a block box with all operation support systems. The block box, designed to withstand the loads while moving, is mounted on a trailer frame. This type of execution is advantageous when the customer's compressed air consumption is intermittent and geographically varying.
MKC Group of Companies is ready to provide services for the production, commissioning, and installation supervision, as well as maintenance of compressor stations. Customer support is provided at all stages - from filing an application and filling in a questionnaire to post-warranty service.
We invite you to fill in the Questionnaire so that our specialists can quickly select an equipment, make a dimensional drawing, and calculate the cost of a station that will fully meet your requirements.