Energy centre for a Mining and Processing Plant
In 2012 - 2018, MKC Group of Companies implemented three stages of the energy centre for a large gold mining company. The total electric capacity of the power plant for Central mine is 24.4 MW, heat capacity is 21 Gcal/h.
With the launch of the gas genset power plant, JSC «UGC» reached a new level of energy efficiency. The energy savings that the own mini-MPP allowed to achieve became significant: with the launch of a new station the price of electric power for the miners decreased threefold, and the heat power, as a by-product, became free of charge.
The mini-MPP operates in a cogeneration mode (simultaneous electric and heat power generation), thanks to which the total efficiency reached 90%, providing economy-efficient fuel consumption. Natural gas is used as fuel. The energy centre operates in a parallel mode with the external network.
Main equipment:
NB: in 7 years of cooperation the MKC Group of Companies has put into operation 6 objects for JSC «UGC» with a total capacity of 54,4 MW.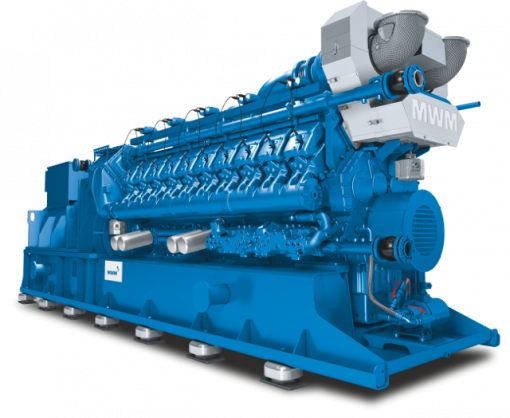 The optimized model is the most popular in the MWM TCG 2020 series to be used in the industrial sector.